SCOLAR organises day camps for primary students to promote proper Cantonese pronunciation (with photo)
Sixteen day camps with fun-filled games and quizzes will be held by the Standing Committee on Language Education and Research (SCOLAR) starting from today (7 February) to enhance primary students' awareness of proper Cantonese pronunciation.
Participating students will be tested for their mastery of some commonly used Chinese words that may easily cause the problem of "lazy articulation" in Cantonese. They will be judged according to their accuracy of pronunciation, speech fluency and speed.
The day camps are organised by the Association for the Promotion of Proper Cantonese Pronunciation between February and April for SCOLAR's Promotion of Proper Cantonese Programme in the 2008/09 school year. Some 1 900 students from 63 primary schools will participate in the camps.
SCOLAR launched the Proper Cantonese Pronunciation Ambassador in Schools Programme in the 2007/08 school year, and successfully trained nearly 400 primary and secondary students to be ambassadors. A few TV and radio programmes were also produced to encourage pronunciation of Chinese words in Cantonese properly without "lazy articulation".
The project continued this school year to organise the day camps as well as seminars to help teachers launch their school-based promotion of proper Cantonese pronunciation.
Established in 1996, SCOLAR advises the Government on language education issues and the use of the Language Fund.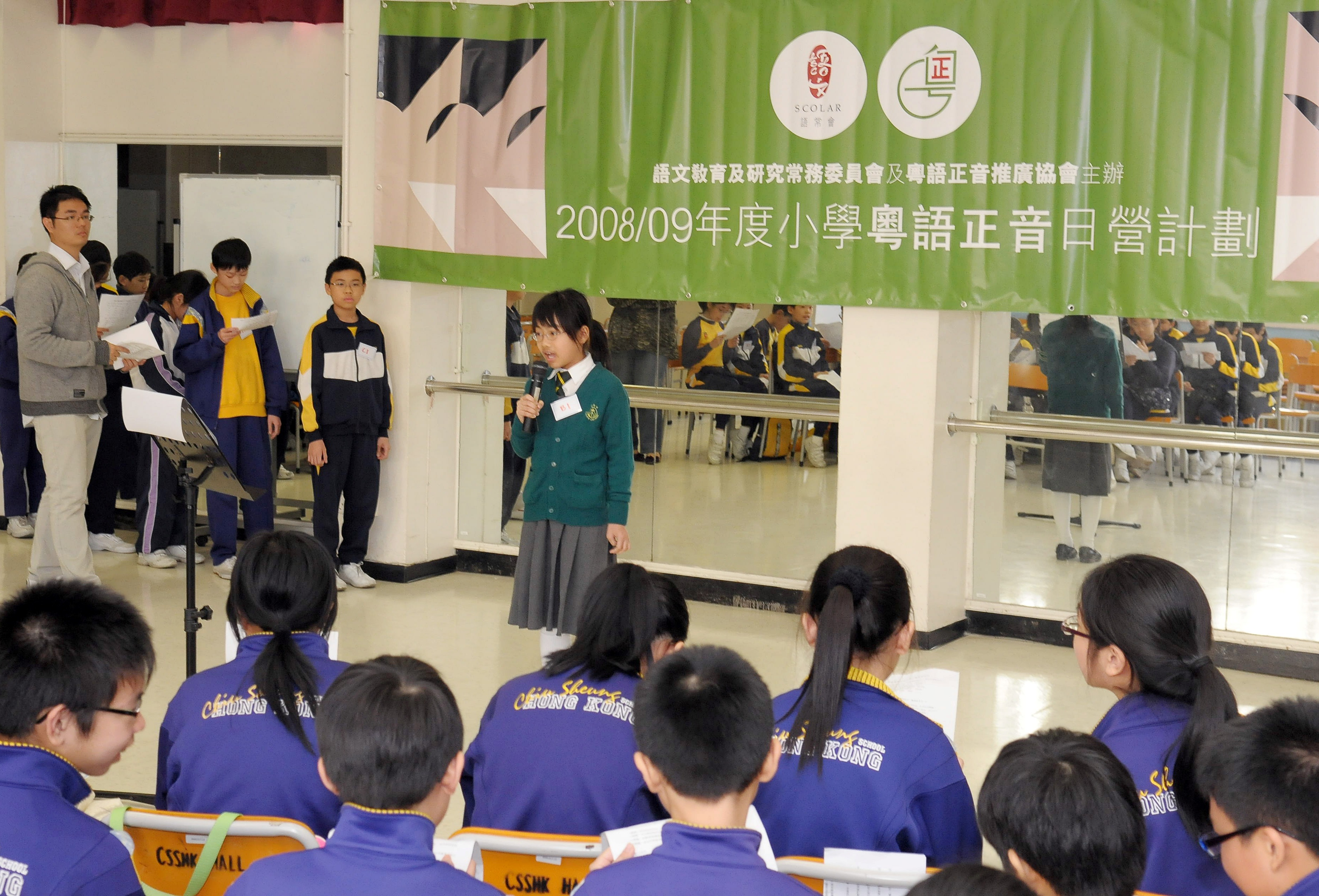 Caption
Students are tested in the quizzes in the first camp held today (7 February).