English Festival 2006 – English Survivor (with photo)
Fifty-eight teams of secondary school students competed today (22 April) for the title of "English Survivor" by racing against time to finish eight checkpoints of English games scattered over the Hong Kong Polytechnic University (HKPU) campus.
They were the finalists of a competition which motivated Secondary 1 to 7 students to practise using English through creative games.
Affirming creative games as an excellent alternative to learn and use English in a lively way outside the classroom, Standing Committee on Language Education and Research (SCOLAR) Member Mr Stephen C. W. Chan said a sample kit would be distributed to teachers in July for them to design their own "English Survivor" competition between classes or even schools.
A total of 154 teams of secondary students participated in the initial rounds of the English Survivor Competition organised by the Hong Kong Community College of HKPU for SCOLAR's English Festival 2006.
Established in 1996, SCOLAR advises the Government on language education issues and the use of the Language Fund.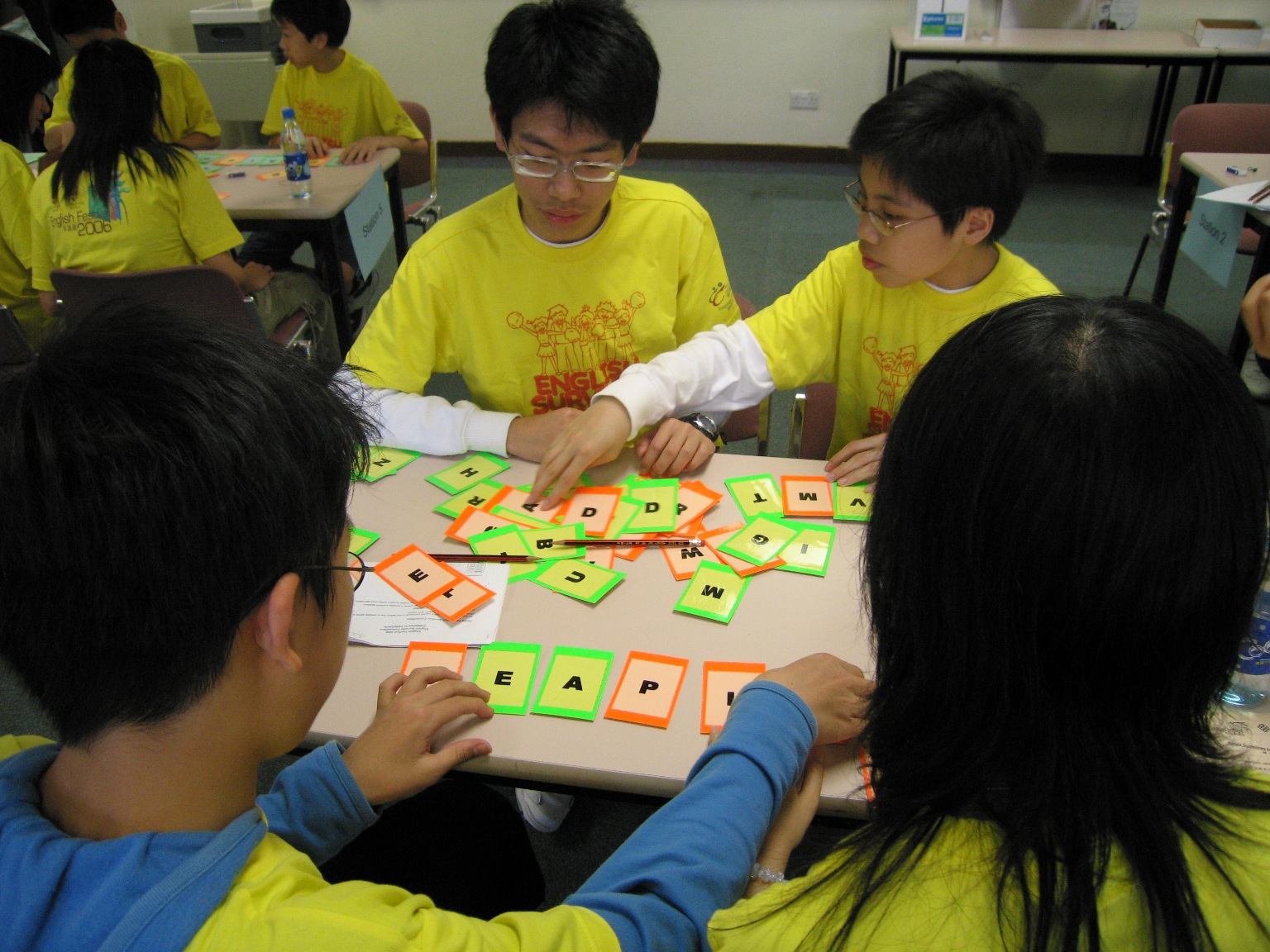 Caption
Secondary school students participating in the English Survivor Competition compete in one of the checkpoints, "All Scrambled", which requires them to correctly spell out words from a list of scrambled letters.