English Festival 2005 – Shakespeare-rama: A Midsummer Night's Dream (with photo)
One of Shakespeare's best known works, "A Midsummer Night's Dream", was adapted for performance last week by a group of primary students as part of the English Festival, organised for the first time this year by the Standing Committee on Language Education and Research (SCOLAR).
The play was specially adapted to allow primary students to better understand and enjoy this masterpiece. A total of 150 primary students from 12 schools had received eight-month training to learn the lines, acting techniques and knowledge on backstage production.
Mr Michael Tien, the Chairman of SCOLAR, highly commended the show, in particular the English performance by the students. "The performance was brilliant. The event sets a good example of promoting English learning and usage through language arts, which should be the focus of our next English Festival and similar SCOLAR activities in future," he said.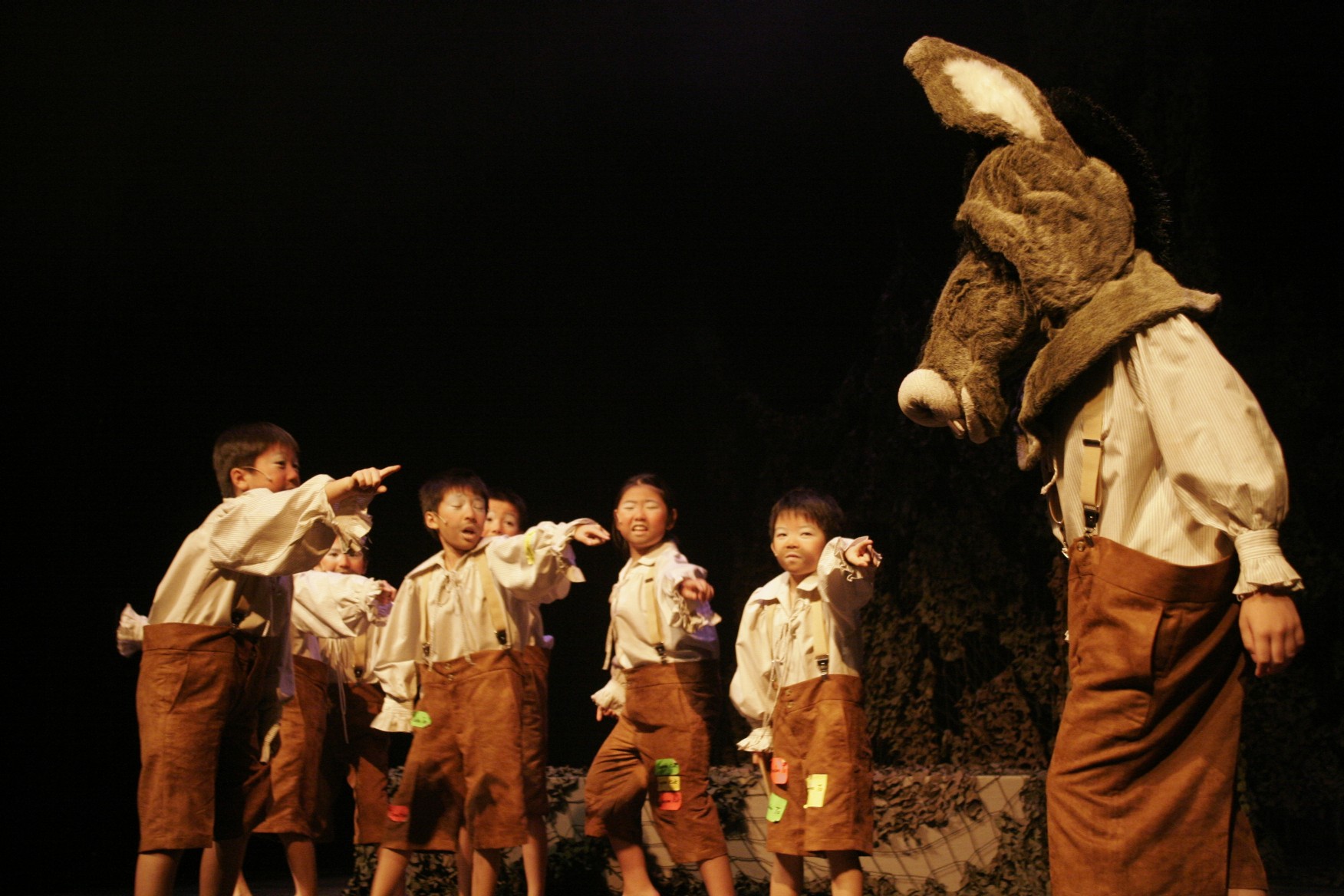 Caption
Primary students perform Shakespeare's "A Midsummer Night's Dream" as part of the English Festival 2005. Photo shows one of the scenes when the workmen are shocked by Bottom's donkey head. The performance attracts an audience of 1 700 primary students.